The kitchen is an integral part of my home. It is known that on average we spend about 6 hours a week in the kitchen. We prepare daily nutrition for our family and also for our friends who we invite over for dinner. As the saying goes, "We are what we eat". A lot of homes have functional kitchens, but I realized that equipping myself with quality kitchen products that fit my lifestyle has benefitted me enormously.
One of the many components of the kitchen that have the most touch points is the sink together with the tap. An approximate 60% of our time in the kitchen is spent at the sink. Preparing ingredients, cooking and cleaning up all revolves around the sink. Therefore, it is rather important to have a sink and tap that is not only functional but also fits the lifestyle flow of my family life. So here are some factors I have considered before purchasing a sink.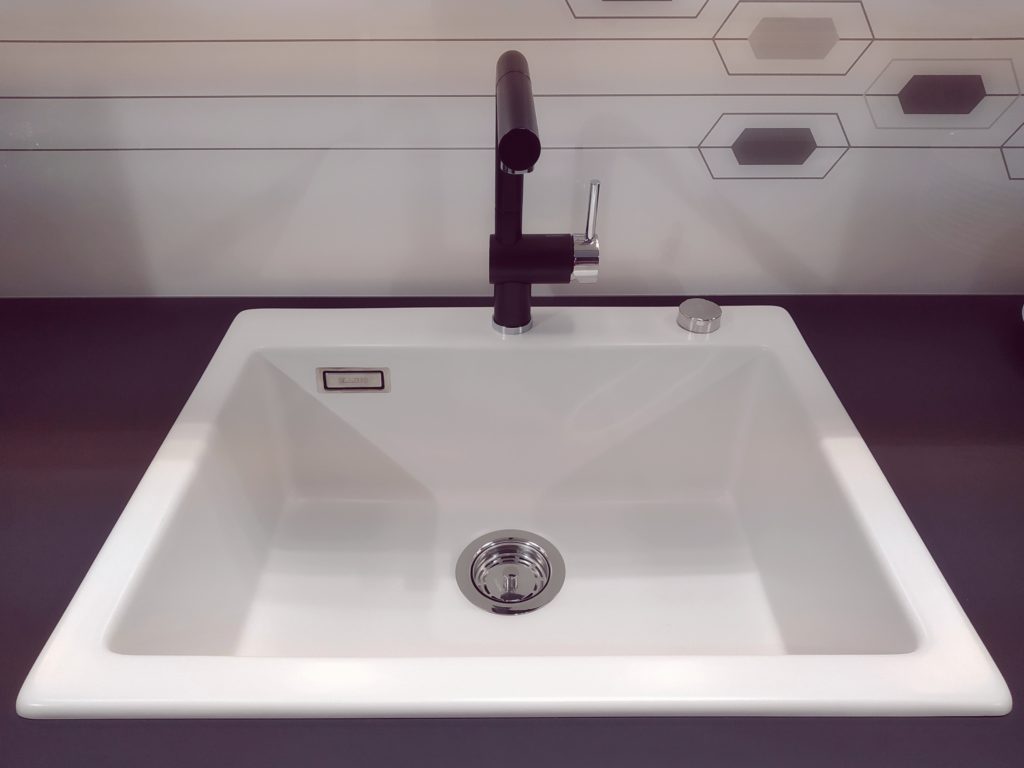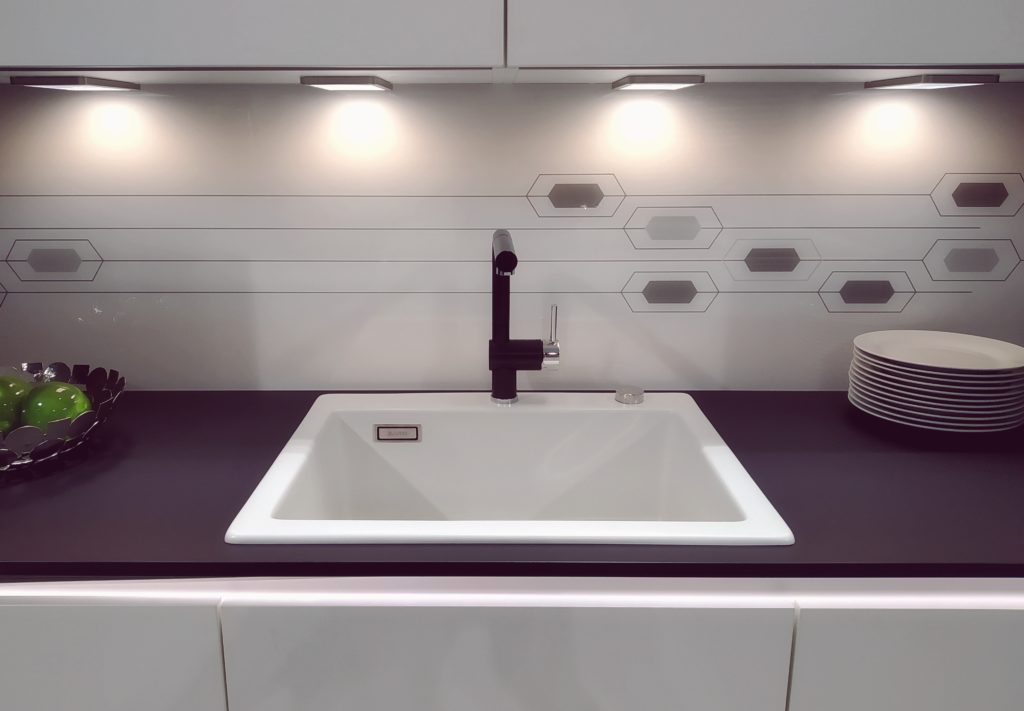 What size?
The size of the sink depends on the size of your countertop and the sink's purpose. The first point is a reality consideration. Do I want a very big sink for a small kitchen and vice versa? 
My kitchen is unfortunately small. However, due to the fact that I use a big WMF 24cm pan to cook a whole chicken, I actually opt for a bigger sink. That comes to the second point. What is the purpose? What kind of cooking do you do? Do you only use smaller pots or gigantic pots that require more space to clean?
A larger sink provides more space for washing dishes, but on the other hand it also takes away counter space, which is especially critical in smaller kitchens. 
How many bowls for the sink?
Do you have many pots and pans to wash after each cooking? If yes, then a single bowl sink makes the most sense. It gives you enough space to place everything you need to wash. 
There are also benefits for a dual bowl sink. For example when you bake a lot, and you require to soak the baking ware overnight, a dual bowl comes in handy and does not handicap your other clearing chores. In addition, when you share kitchen errands, two sinks may be a good option. One bowl can be used for washing up and the other for preparing food. 
When I cook, my husband washes and the system with the dual bowl sink works very well for us.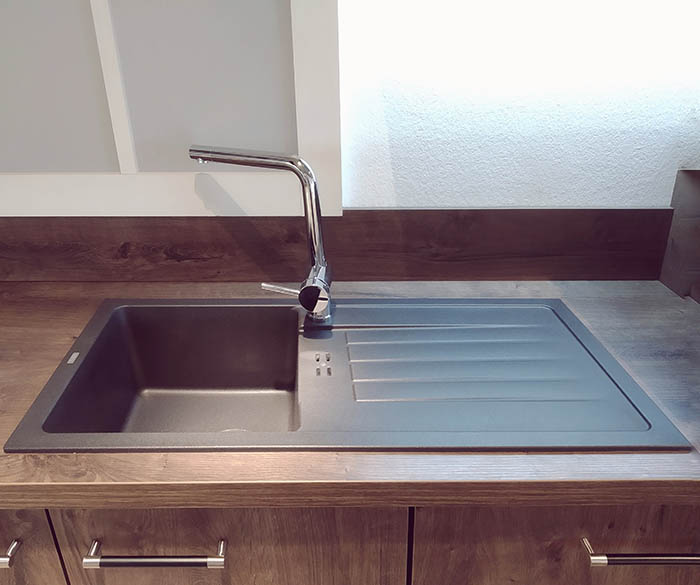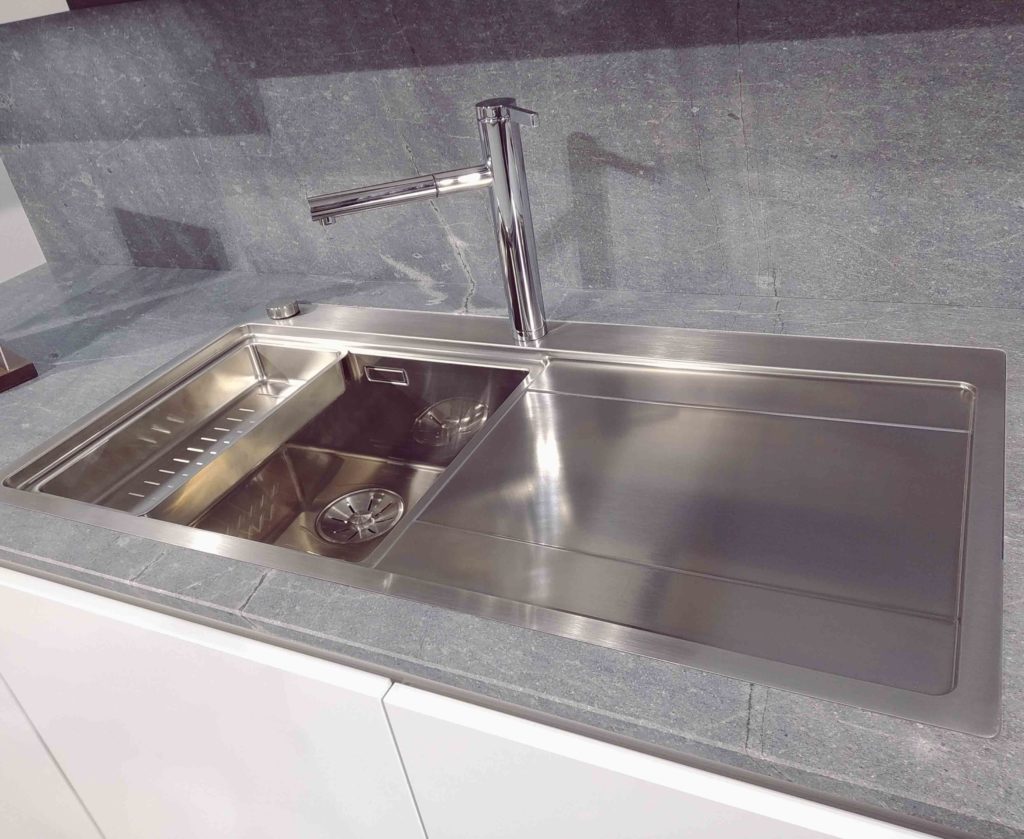 What material?
The following are materials used for kitchen sinks: stainless steel, porcelain, integral solid surface, composite sinks, copper and glass. I am only going to mention the most common two; stainless steel and composite granite sinks
Stainless steel sinks

Stainless steel sinks are made to last. Steel is a very durable material and has fewer issues with cracking and chipping. In terms of hygiene, this material is easy to clean and maintain. You can easily clean the sink with regular cleaning products found in the supermarket. Also, stainless steel sinks have little issues with hot or cold articles and are less vulnerable to damage resulting from impacts.
However, there is also a downside to stainless steel sinks. They only come in silver hence stainless steel. I also observed another problem from my mother-in-law's sink: Over time, the surface of the sinks has many visible scratches making the kitchen sink look old over a period of time. Another factor I realized about their sink was the sound of water falling on steel sinks is quite audible. To me this is getting into the nitty-gritty of things, but I just wanted to point this out. Also, in Germany the water is pretty hard. Which means that without using a dry cloth to wipe off the sink after usage water spots will be very visible.
Composite granite sinks
This type of sink is made of granite & polymers. What I love about this material is the range of design & colour. Black, white, brown, graphite, beige, stone grey and many more…It is very easy to choose the colour to fit your kitchen and also the different sizes with unique shape.
Granite composite is generally made of 80% granite and mixed with 20% acrylic resin. It looks and feels like natural stone. It is heat resistant and the colour will not fade when exposed to heat. It is also known for resisting scratches and staining. In addition, composite granite sinks do not show many water spots.
Please take note, a friend of mine bought a lighter color composite granite sink. Unfortunately, lighter colour might stain a little if not cleaned regularly and thoroughly .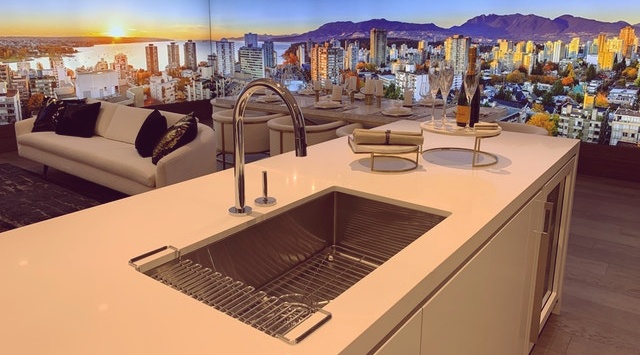 Countertop or under-counter sink?
I feel like this consideration is quite minimal. However, it is going to be one of the main considerations you will have to bear in mind. With undermount sinks, the countertop extends all the way to the edge of the sink. If you are tight with space, under-counter sinks are the way to go. There are other advantages as well: it is easier to clean food particles, debris can easily be wiped off from the countertop to the sink, and lastly, under-counter sinks look less cluttered and more tidy. However, the disadvantage is that undermount sinks are only suitable with certain materials such as granite and marble. It is not going to be suitable for laminate. Furthermore, fixing under-counter sinks is much more costly.

If you go for a countertop sink, it is far easier to install it in your kitchen yourself. The installation is much more straight-forward. If you have some DIY know-how, it will not be much of an issue. With countertop kitchen sinks though, food particles and water can easily build up at the edges. There is a higher possibility of mold and bacteria growth. Despite this, I actually rather go for countertop sinks, because I would rather have the easy option of changing the sinks maybe after 5-10 years rather than having the under-counter sink, which is much more difficult to change over time.

Looking for a new kitchen Faucet / Tap? This article will help you "Tips for Choosing a Kitchen Faucet / Tap".